Nathaniel Rateliff & The Night Sweats perform S.O.B. / The Shape I'm In at Farm Aid 2016 at Jiffy Lube Live in Bristow, Virginia, on September 17.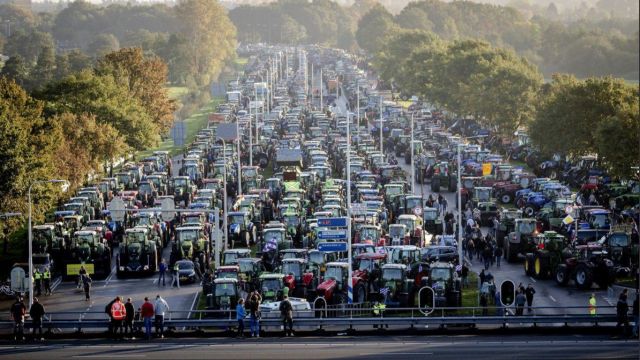 Fortress The Hague ( The Netherlands where a Huge farmers protest
Fort Den Haag The Netherlands today 16-10-2019  , where a large farmers' protest disrupts the public life of many Dutch people.
Despite the inconvenience, there is still a lot of public support for the farmers' actions.
The cause of these protests is the extremely strict nitrogen policy of the Dutch government .. who, as "always in Europe", wants to be the best boy in the class.
The farmers are threatened in their existence and fight for what they are worth.
It is up to the Dutch government whether they (can) see how important these farmers are for the Netherlands.
As a Dutchman, I fully support this farmers' campaign and I hope that this idiotic government, with its backward, strict rules, will finally realize that they (the cabinet) are completely wrong.
https://www.telegraaf.nl/nieuws/686776007/a12-af-bij-nootdorp-afgesloten-op-verzoek-van-politie